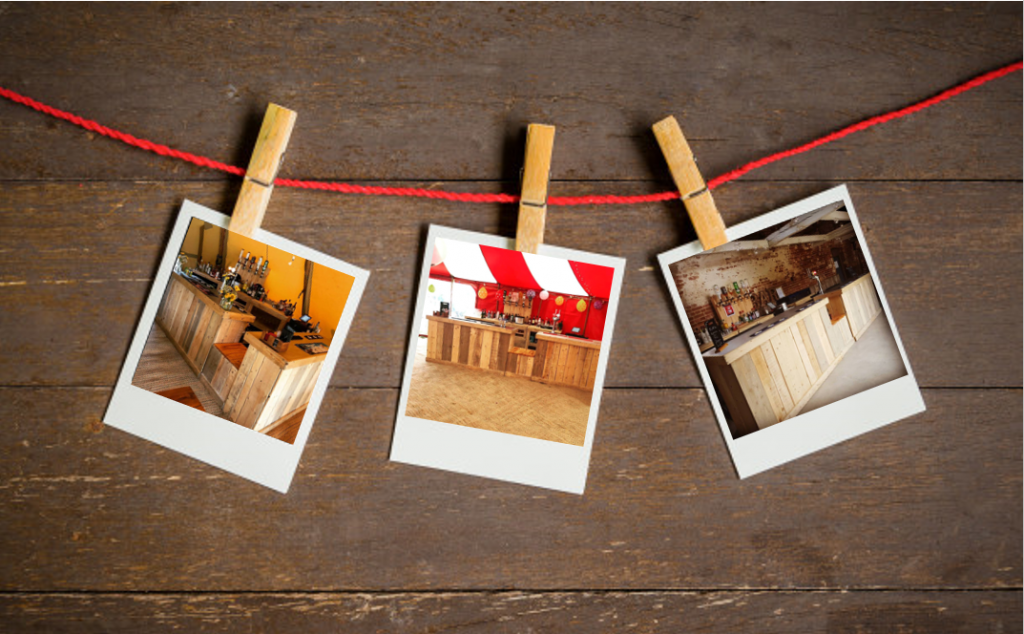 ELM Vintage Bar Hire
Norfolk & Suffolk Mobile Bar Hire
Welcome to ELM Vintage Bar Hire, we're so pleased you found us! Based from Norwich, we are a 2023 award winning fully licensed mobile bar, available to hire for any event at any venue across Norfolk and Suffolk. The bar itself just looks wonderful in any setting!
We pride ourselves in supplying you with a hassle-free, fully managed and professional mobile bar setup complete with a state of the art draft beer system for those refreshing pints, professional bottle fridges with LED backlights, gorgeous glasswear, a modern and flexible payment system complete with card payment facility (3G/4G/Wi-Fi required), and so so much more! We will do everything we can to make sure you don't need to worry about the refreshment needs at your event – we will even take care of your license application for you.
We welcome enquiries from anywhere but our bar is mostly hired out for Weddings, birthdays, Corporate events and Community events so whether you are planning an extravagant occasion or working to a budget we can offer a range of services to suit your needs. Every event is tailored to your requirements and we'll keep you involved throughout!